** Due to global supply chain issues, substitutions might be necessary to complete some orders. ** Please support us with your reviews and photos on Google!
28 Main Street Hamburg, NY 14075 | (716) 649-3355 | (800) 434-3355
Beautiful in Blue
Item #
T209-3A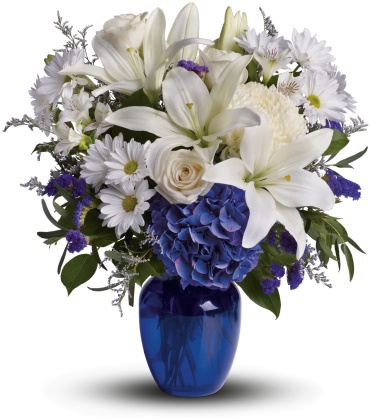 Brighten the home with the peace and beauty of a bright blue sky. This beautiful bouquet pairs pure white flowers with deep blue blooms in a gorgeous blue glass vase.
Approximately 16 1/2 W x 18 H