** Due to global supply chain issues, substitutions might be necessary to complete some orders. ** Please support us with your reviews and photos on Google!
28 Main Street Hamburg, NY 14075 | (716) 649-3355 | (800) 434-3355
Enduring Grace
Item #
T261-1A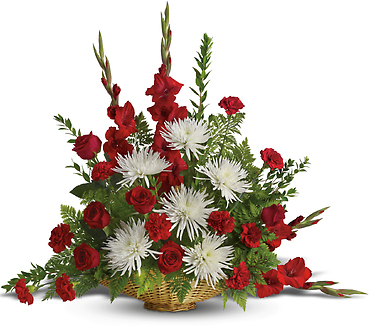 Everyone mourning the loss of a loved one will be comforted by this lovely basket array of red roses, red gladioli and white mums. A beautiful choice for the memorial service.
Approximately 36" W x 31" H