In honor of all our fallen soldiers we will be closed Memorial Day to spend time with friends and family. We are very proud to say we are Western New York's Oldest Florist! Family owned & operated since 1926. Serving ALL of WNY for 97 years!
Country Basket Blooms
Item #
T48-3A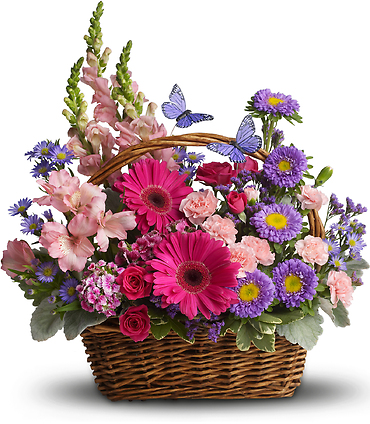 Take a walk through a country meadow with this fresh flower basket! Pretty blooms of pink and purple nestled happily inside a natural gift basket as playful butterflies flutter overhead.
(Please note, color/style of basket may vary.)
Approximately 16 1/2" W x 16 1/2" H