** Due to global supply chain issues, substitutions might be necessary to complete some orders. ** Please support us with your reviews and photos on Google!
28 Main Street Hamburg, NY 14075 | (716) 649-3355 | (800) 434-3355
Country Basket Blooms
Item #
T48-3A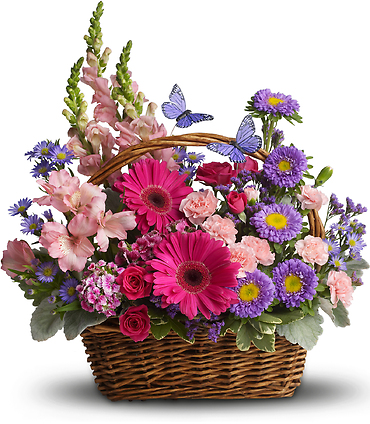 Take a walk through a country meadow with this fresh flower basket! Pretty blooms of pink and purple nestled happily inside a natural gift basket as playful butterflies flutter overhead.
(Please note, color/style of basket may vary.)
Approximately 16 1/2" W x 16 1/2" H